​Contechs continues to support the next generation of automotive designers and engineers through our longstanding support of the Transport Design course at Coventry University. The annual Steve Olney Memorial Design Award plays a prominent role in this partnership, celebrating the very best work from the final year transport design students.
Hosted on May 11th at the new Delia Derbyshire Building, this prestigious award was presented in memory of Steve Olney, one of the founders of Contechs, who sadly passed away in 2005. Steve's passion for design, technology and innovation is still the driving force behind Contechs today. His values of open-mindedness, cooperation and the pursuit of intelligent solutions through teamwork, are embodied within this award.
This year's students displayed excellent concept design skills and design thinking, impressing the highly experienced panel of judges from Contechs, Ford and Astheimer Design, with their innovative solutions to a diverse range of scenarios, ranging from immersive gaming experiences all the way to Mars habitation vehicles.
Peter Jarvis, Contechs Group CEO, said: "Our ongoing partnership with Coventry University aims to equip the next generation of automotive designers and engineers for the industry, and we are hugely proud to have achieved this for over 15 years.
"The Steve Olney Memorial Award is the pinnacle of this collaboration and is a personal highlight of mine. The quality of work displayed at this year's show was outstanding and is a credit to the students for their perseverance and efforts."
Now in its 16th year, this prestigious award continues to raise the bar for transport design students at Coventry University, showcasing the very best graduate automotive designers. Congratulations to all of the finalists.
​
FIRST PLACE: Zicheng Cui - Hyundai Ioniq 9-9 concept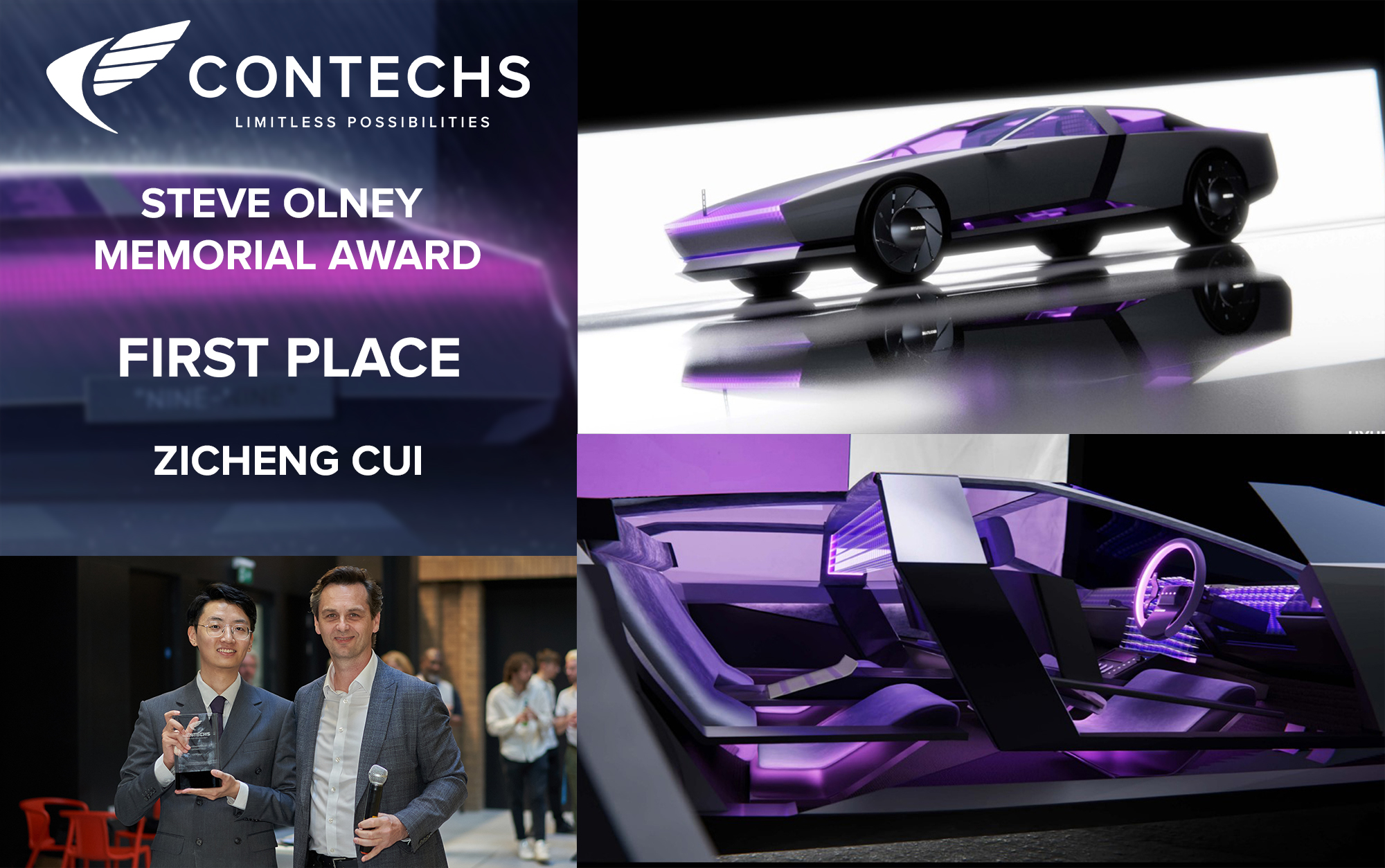 ​
SECOND PLACE: Yongkang Song - Carchitecture concept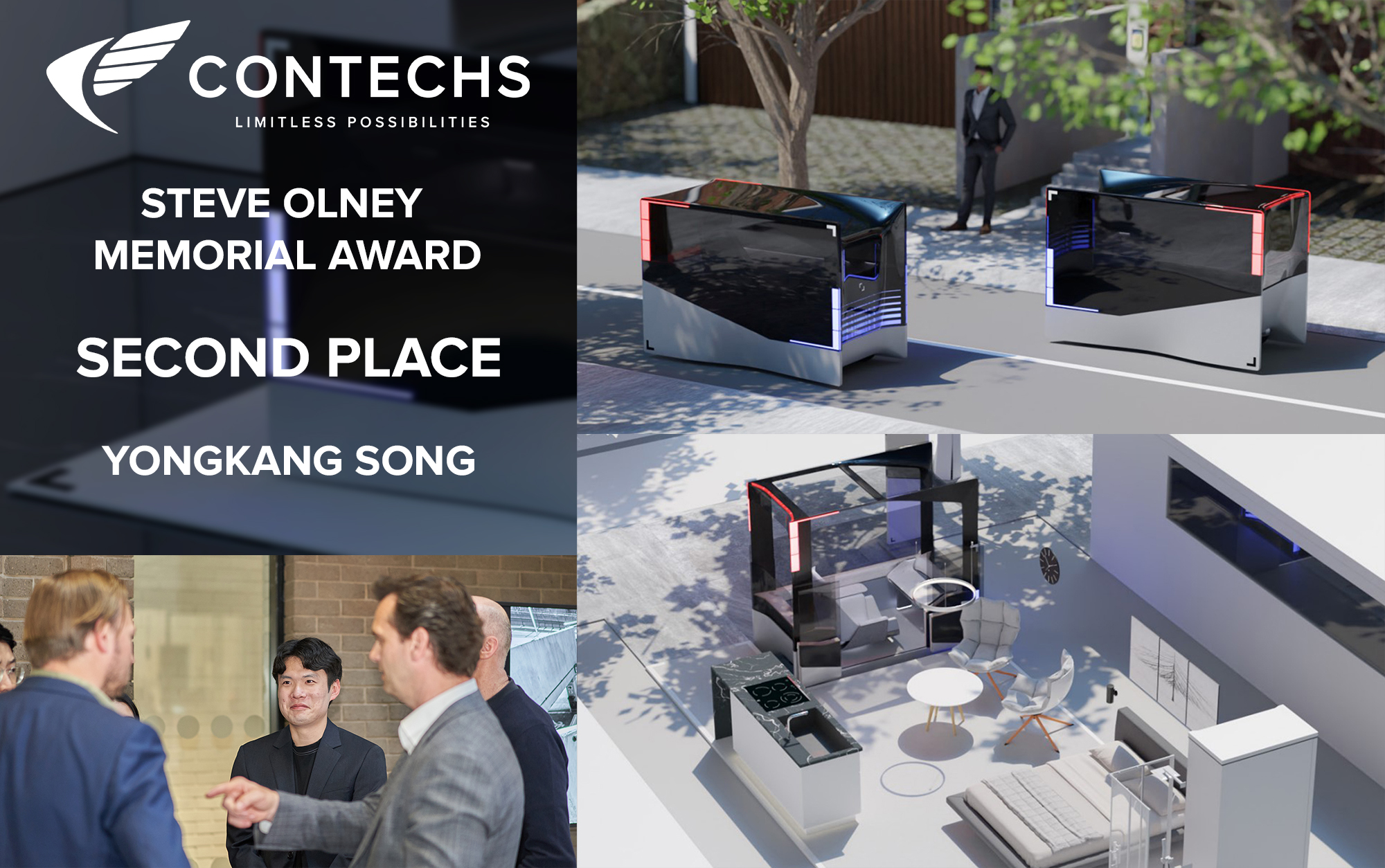 ​
THIRD PLACE: Elyza Cho - CODI theme park gaming concept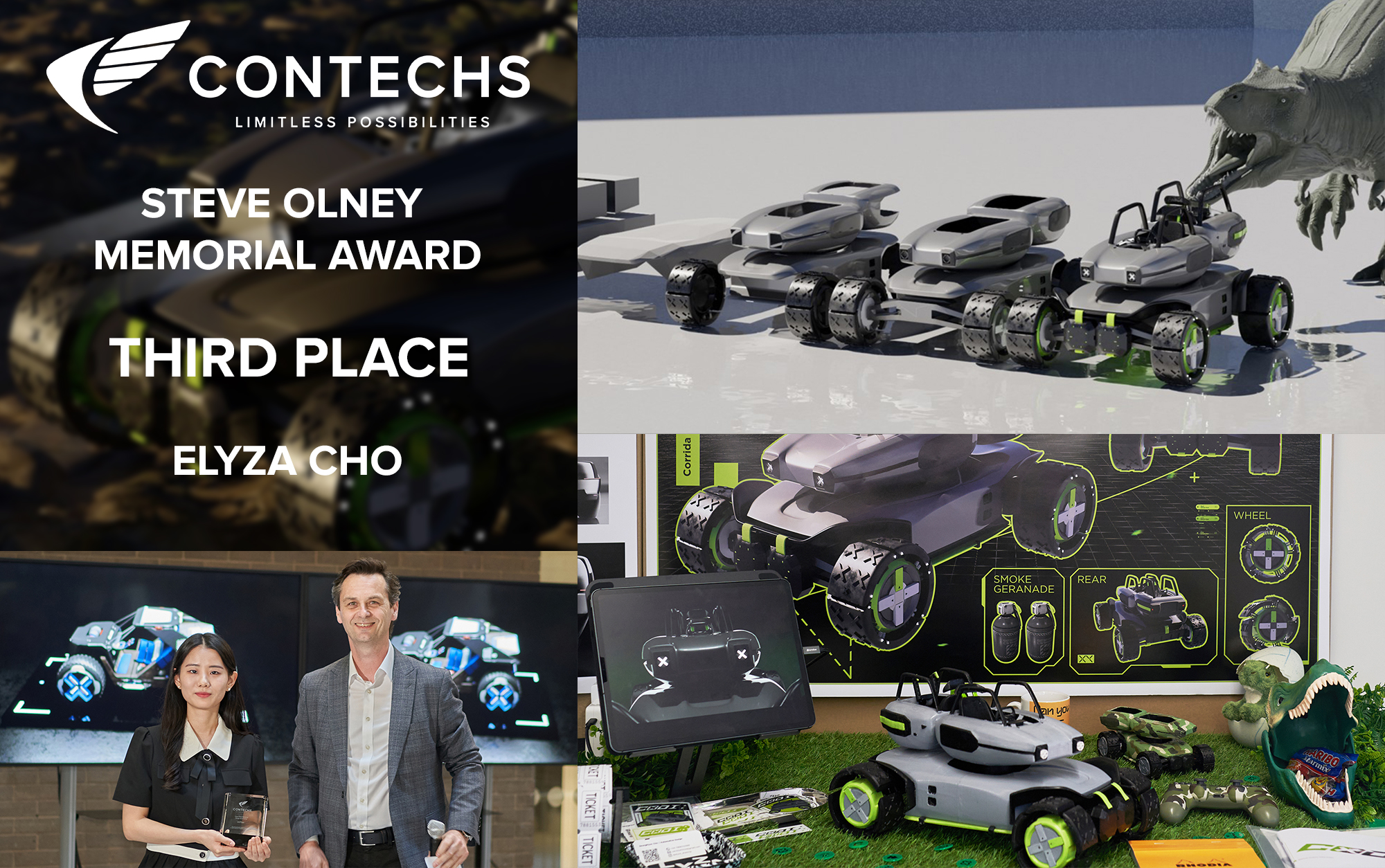 ​
FOURTH PLACE: Xinhao Wang - Carriage concept